Iran Medical Tourism
Iran has a prolific and long history in medicine. Medical texts which were discovered in old Persian dates back to over one thousand years ago. It shows the importance of this science to Iranians.
A Brief History of Medicine in Iran
During Achaemenid (550 BC), as the first major Iranian dynasty, the culture and sciences had developed extensively. Achamenid ruled over a vast area of the world. The texts founded from that time describe how physicians used medicine, magic and even prayer to cured people. The dynasty built some library and museum in Persepolis, their capital, to rival the Babylonian archives which was the best on that time. Greek and Egyptian physicians served the Persian royal household. They had a great status in the kingdom. The records also indicate how the plants, herbs, animal fats and other substance such as arsenic, antimony, sulfur, etc. were used for medical purposes. Vendidad (the book of Zend-Avesta) also mentioned three kinds of medicine (medicine by knife, medicine by herbs, and medicine by divine words) done by Persians. The subsequent dynasties also followed the same trends.
However, the science and technology were flourished in Sassanid era. The Sassanian, along with the Roman-Byzantine Empire, was the superpower of the ancient world for over 400 years. In this era, Jundishapur University (in Khuzestan Province), the first center for learning, was constructed. It was considered as the first teaching hospital.
Medical science has reached its zenith especially during Islamic civilization so that well-known scientists such as Avicenna (980-1037), Razi (865-925 AD), Ali ibn-al Abbas-al Majusi (died 994 AD), and Osmail ibn al-Husayn al-Jurjani (110 AD) who have a great influence on the field of medicine were born.
This brief history represents that medicine has always been an important issue for Iranians. Today, Persian physicians such as Dr. Khodadost, Dr. Mussivand, Dr. Samii, Dr. Shekohi, etc. are among the most famous physicians of the world due to their valuable services to the era of medicine.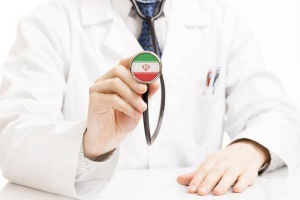 Healthcare in Iran
As mentioned before, Iran has a long history in medicine. Although the quality of services varies throughout Iran, there are great healthcare centers in all cities of Iran especially big ones such as Tehran, Shiraz, Isfahan, etc. distributed in both public and private sectors. These centers provide an acceptable standard of services.
In fact, Iran is one of the best countries for doing all kinds of healthcare services regarding its great health infrastructures and services, meeting international standards, having well-educated and well-trained medical staff as well as its cheaper services against western and eastern countries; and that is why it is the center of attentions for all kinds of healthcare issues.
It seems that private clinics and hospitals offer a slightly higher standard and better facilities; however, the public sectors also enjoy the best and the most professional physicians. It should be mentioned, however, that the cost of treatment in private sectors are quite higher than public sectors. Nevertheless, the price and expense of healthcare, even in Iran private hospitals and clinics, is fairly cheaper that other countries.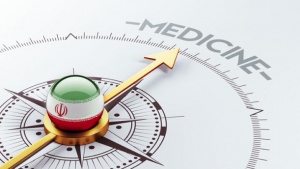 In short, most people prefer Iran healthcare services because:
     • Iran enjoys great healthcare infrastructures in both private and public sectors;
     • There are great, famous, professionals, physicians and surgeons;
     • Iran pharmaceutical industry is also well-developed. The expats can find pharmacies in all cities and towns of Iran easily;
     • The price is affordable and cheaper than other countries;
     • The staff both in public and in private centers can speak English. However, the expats can ask for their own language speaking translators and guides.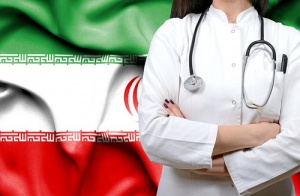 Popular Treatments in Iran
Iran is famous for its professional physicians and surgeons, its great healthcare infrastructures as well as the low cost of treatment. Some treatments discussed below are popular among tourists.
PLASTIC SURGERY IN IRAN
Iran Sun World connects you to the best plastic surgery specialists in Iran who are highly-trained and do the surgeries in reasonable prices with best qualities. Nose surgery; eyelid surgery; lip augmentation; all kinds of lift surgery such as eyebrow, forehead, face, arm, thigh, neck and breast; chin removal or reshaping; jawline; liposuction; buccal fat removal; etc. are among the most demanded surgeries in Iran.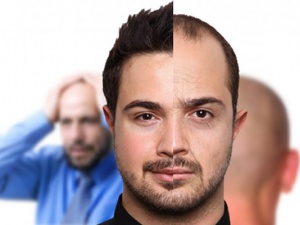 RHINOPLASTY IN IRAN
Iran offer you best services for nose surgery which is the most popular cosmetic surgery in Iran. Iran enjoys highly-experienced nose surgeons doing the surgery with affordable costs you cannot find anywhere else. It is, therefore, considered as a hot destination for those who are interested in doing this kind of treatment. Due to safe and effective rhinoplasty, Iran is called "Nose Job Capital of the World". An average cost for this kind of surgery is around $1500 in Iran while it is around $8500 in US and $5800 in Europe.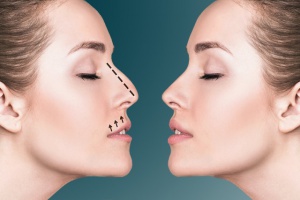 HAIR TRANSPLANT IN IRAN
Iran is one of the best countries for hair transplant. Based on well-experienced experts, modern equipment, perfect techniques, best results, and short recovery periods, Iran attracts a lot of people interested in hair treatment each year. The average cost of hair transplant is around $1000 in Iran. If you compare it with European and American countries, you will find it more reasonable.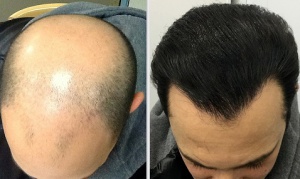 BARIATRIC SURGERY IN IRAN
Bariatric surgery or weight loss surgery help fat people lose their weights in a short period of time. Due to highly proficient surgeons, modern clinics and hospitals, high-quality equipment, and low price, Iran is a safe and affordable country to do all kinds of weight loss surgeries. According to statistics, over 7000 bariatric surgeries were annually performed in Iran in 2017. "Gastric Plication" is one of the most popular weight loss surgeries originally pioneered by an Iranian surgeon. Depending on the kind of surgery, the cost is around $2000.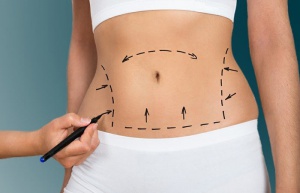 FERTILITY TREATMENT IN IRAN
During the past years, Iran has become one of the best countries in the area of fertility treatment. Iran is a hot destination for those couples suffering from fertility problems. The great experts and physicians, modern technologies, high-quality services as well as a reasonable cost all make Iran a great destination for this kind of problem. IVF, IVM, IMSI, ICSI, IUI, OI, PGD, PGS, Egg and Ovarian Cortex Freezing, Embryo Donation, Egg and Sperm Donations, and Microdissection TESE are different kinds of fertility treatments done in Iran specially in Yazd and Isfahan. Isfahan Fertility and Infertility Center, Yazd reproductive Sciences Institute, Royan Institute, Avecenna Fertility Center are among the most important centers in Iran.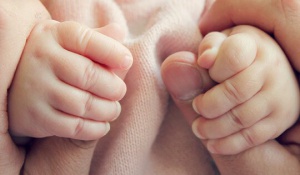 Iran Top Cities for Getting Healthcare Services
Shiraz Healthcare Services
Shiraz is the center of medicine in Iran and even in Middle East. There are professional physicians and surgeries in Shiraz. Shiraz offers you all kinds of treatments with best quality, modern clinics and hospitals, great physicians, and good facilities. Shiraz is the center of transplant surgeries in Iran. This city ranks first in the world regarding liver transplant surgery. Most of these surgeries are carried in Namzai Hospital. The experts from other countries come to Shiraz for gaining high expertise in this field.
You can get treatment in fields such as spinal surgery, heart, hair loss, dentistry, cancer, cosmetic, stem cell therapy, pediatric, gynaecology, neurosurgery, urology, weight loss, orthopedics, dermatology, otolaryngology, etc.
You can enter Shiraz through its International Airport. All kinds of facilities are available easily in the city. You can book best hotels based on your budget. The city also has a good public transportation. If you are interested, however, Iran Sun World can book you a hotel near the center you want to get the treatment.
Shiraz is also one of the most beautiful cities of Iran where you can enjoy its attractions during your stay in Shiraz. Iran Sun World can provide you a memorable stay in Shiraz and Iran through its city tours and perfect services.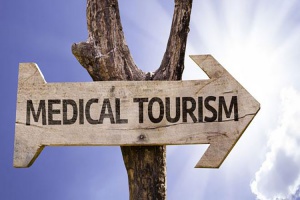 Isfahan Healthcare Services
Isfahan is one of the best and biggest cities of Iran. Isfahan Healthcare City recently opened with the aim of becoming a well-known international medical complex to offer best quality of treatments to the tourists. This complex is comprised of obstetrics and gynecology clinics, orthopedic, medical offices, etc. You can reach Isfahan easily through its international airport.
The city which is called "Half the World" is famous for its great architecture. Therefore, you can get medical services as wells as enjoying the fantastic attractions of the city. All kinds of facilities are also available at the city. Great hotels, good public transportation, standard infrastructures are among the features of Isfahan a tourist may need.
If you are interested in getting treatment in Isfahan Healthcare City, contact us. We do all process for you. You can also enjoy our great Isfahan city tours. We'll offer you best packages.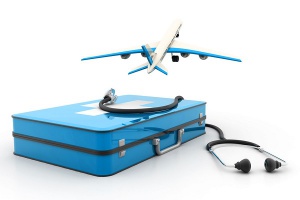 Tehran Healthcare Services
Tehran as the political capital of Iran enjoys excellent facilities even in medical sectors. Therefore, you can find well-trained doctors and modern clinics and hospitals there. It should be noted that, however, the cost of treatment in Tehran may be higher than other cities of Iran.
All treatments including cosmetic surgeries, weight loss, hair loss, urology, dermatology, dentistry, bariatric, infertility, eye treatment, stem cell therapy, pediatric, neurosurgery, orthopedics, etc.
Tehran may not enjoy a lot of attractions, but you can find all kinds of services a tourist may need. You can find good hotels and public transportation, high-technology facilities, perfect physicians and surgeries, etc.
If you are interested in Tehran medical tourism, contact us. We'll provide best services with least price. We can also suggest you best city tours.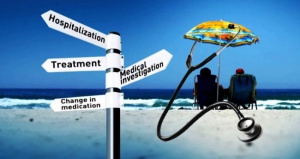 Other Cities Healthcare Services
You can find medical and healthcare facilities in other parts of Iran too. Based on improving healthcare cities and towns, Iran decided to develop visa-free medical tourism in free zones such as Kish Island (in Persian Gulf), Arvand (in south-western border), and Aras (north-western border). You can enter to these zones without visa. However, if you want to enter other parts of Iran, you should apply for visa.
These zones attract lots of tourists each year based on their facilities and attractions. Contact us if you are interested to travel to these zones and use their healthcare facilities and even their tours.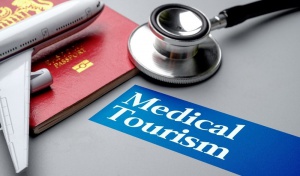 Iran Sun World Healthcare Trip Procedures
Medical Tour Department of Iran Sun World will accompany you from the first moment you submit a request till the moment you leave Iran. The following contains the process for getting Iran medical treatment through Iran Sun World:
     • Send us your request as well as your condition;
     • Your request will be reviewed by our doctors;
     • We'll send you the doctor's recommendations as well as the estimated cost;
     • After your agreement, Iran Sun World's travel consultants plan your trip;
     • We ask IFM for your visa code;
     • We'll book your accommodations, tickets and assign you a guide or interpreter;
     • We'll do your travel insurance;
     • We'll also book your hospital and clinics;
     • You'll collect your visa through embassy (or at Iran International airports);
     • You'll start your journey;
     • We'll organize and handle your preoperative affairs;
     • You'll go to hospital or clinics for receiving treatment;
     • We are also with you in your post-op recuperation process;
     • You can also visit Iran by our plans (optional).
If you need any information, feel free to contact us. Talk with our consultants about your condition. We'll offer you a list of high quality clinics and hospitals meeting international standards as well as physicians and surgeons and book them in advance according to your budget. The cost of your treatment and the cost of your travel will announce clearly by Iran Sun World.
It should be mentioned that, you will greet by your guide or interpreter at the airport on your arrival till your departure. S/he will accompany you during your stay in Iran and aid you throughout your treatment.
We'll organize all steps clearly and give you an itinerary from transferring to the hotel and clinic or hospital; visiting doctors; pre-operative and past-operative consultations with physicians and surgeons; doing the laboratory tests; checking; and planning you trip to other parts of Iran (optional); to your departure transfer. We'll also keep in touch with you after your departure and answer you the questions you may face after treatment.
Iran offers a wide range of low-cost treatment with high quality services. Leave your travel plans and your treatment process to our professional team and travel safely to Iran to reach your goal in just a few days.

Read all about Iran in Iran Sun World website. Enjoy traveling to Iran, by Sun World, an Iranian Tour and Travel Agency.