Iran Persepolis
Iran Takht-e-Jamshid or Iran Persepolis, the glory of the Persian empire, a Magnificent structure and the ceremonial capital of the Achaemenid Empire founded by Darius (reigned 486-522 B. C.), an Iranian king, is located near Shiraz, Fars Province (in south-western Iran), Iran.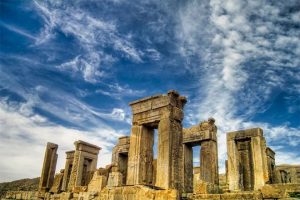 The name Persepolis is derived from Ancient Greek which means "the Persian City" or "the City of Persians". The site began to construct in 518 B.C based on Mesopotamian models and after passing its ups and downs through history, the magnificent ruins were declared to be a World Heritage Site in 1979 by UNESCO.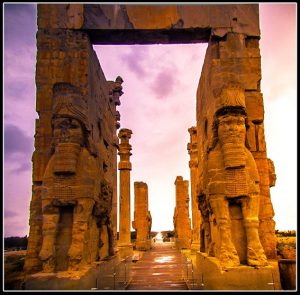 After the big fire destruction, done by Alexander III, most parts collapsed. However, Gate of all Nations, the Apadana, Tachara, and Queen's Palace, the Throne Hall, emperors' Tombs and their columns, capitals, and some treasures and properties are among this structure's remains which are kept in museums in Iran and abroad (e.g. Louvre Museum).
Even the Iran Persepolis remains, which have no equivalent in the world, can represent the Persian great architecture, urban planning, the technology used during construction, and art. In short, Iran Persepolis is the representation of Persian ancient civilization and culture.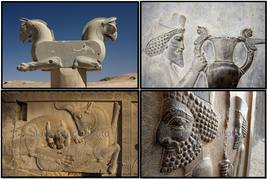 The seat of government of the Achaemenid Empire is notable in the terms of the traditional substance and material, the forms and designs of all parts and its authenticity which leads to its universal value.
Persepolis opening hours are as follow
Nov-Mar: 8:00-17:00
Apr-Oct: 8:00-19:00
Visit Persepolis, this splendid and impressive ancient palatial site for more amazing information.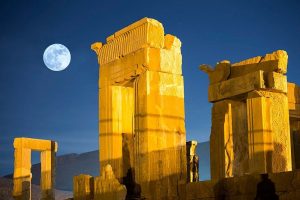 For Persepolis tour from Shiraz, Persepolis day tour, and Persepolis tour price contact us!
Iran Sun World, as an Iranian Tour Operator, Welcomes Travelers to Enjoy Iran Natures, Iran Eco-Tours, Iran Architectures, Iran Historical Places, Iran Sports, etc.
Travel to Iran by Iran Sun World, an Iranian Tour Agent.