Iran Dress Code
The Islamic Republic of Iran has a special rule in terms of dressing which is called Hijab. According to this rule, men and women should cover their bodies more than the dress codes used in western countries. The Iranian women are very modest in picking veil or Hijab. They are stylish and take great care of how they look, and that is why some tourists shocked when they visit Iran. They usually read about women's restrictions in Iran, and now they can see their freedom. However, it is a fact that they are some precautions to be taken all around the globe; Iran is not an exception too. In this article, you will be informed about the Iranian dress code.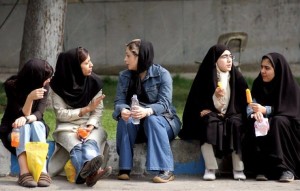 It should be noted that, however, Iran is a vast country, and people have their own dressing in each part of the country, i.e. local clothes. However, in this article, just the indoor standard dress code which is used in most cities is discussed.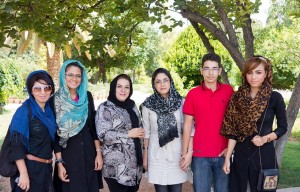 Color
In the western media, it is said that the ladies confront constraints in the color of their clothing in public places in Iran. It is a fact that there is no restriction in color. Just visit Iran to get this fact.
Men Dress Code
The dress code for men is simple. Casual is certainly the most relaxed of all dress codes. Classic items such as jeans, sneakers, T-shirts, sweaters, denim jackets, etc. are common to wear. Smart casual is also common. It is considered a standard dress code; at the same time, it is comfortable and relaxed. In smart casual dress code, you can combine everyday garments with more sophisticated items. Business attire, a dress code reserved for conservative offices and corporate meetings or events is also simple and stylish. The business formal dress code usually contains suits in dark colors (e.g. black) and shirt in standard colors (e.g. white or blue). The design can be bold; however, the subtle patterns are also common.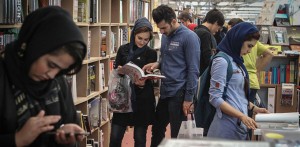 Iran tourists can also follow these kinds of codes. It should be notified, however, that some codes are not acceptable in Iran. For example, in public places, you cannot wear shorts.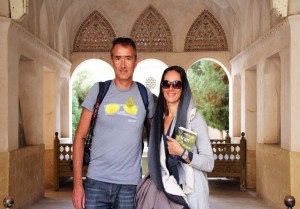 Women Dress Code
For women in Iran, as an Islamic country, the dress code may seem a little strict since they should have Hijab. However, it is a fact that it is not as strict as the foreign media show.  Female tourists must not worry about it. There are minimum requirements for women travel to Iran in terms of dress code in public places.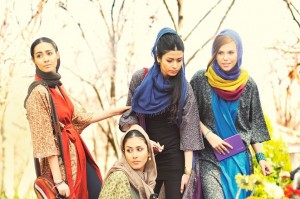 Most Iranian women prefer to wear a dress which is called manteau when they are out of the home. The arms and the legs (down to ankles) should be covered. Feet can be bare. Women can wear sandals. The hair should be covered. However, some parts can remain out of the cover as you see in the pictures. The scarf is common to cover the hair. Some women also wear Chador, a large piece of fabric covering the entire body.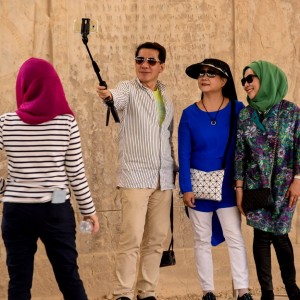 The female tourists in Iran can select among dress, manteau, and tunics, especially in Iran summer trips. For covering the hair, Iran tourists can use a variety of colorful and beautiful scarves. However, in order to enter the holy shrines, like Imam Reza Shrine, women tourists also need to wear Chador. You will be loaned a Chador when necessary.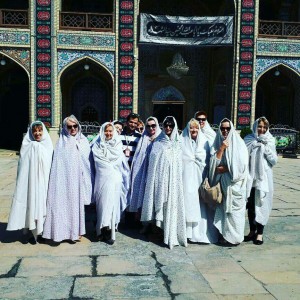 If you have any questions about the Iran dress code, feel free to contact us.