It safe to Travel to Iran?
Iran, a vast country in Middle East, is one of the oldest civilization in the world. This ancient country has an extraordinary history and fantastic attractions which cannot be found anywhere in the world. As a country of four seasons, you can see many travelers and tourists everywhere in Iran during all months. The travelers certainly will enjoy Iran's natural, historical and recreational attractions.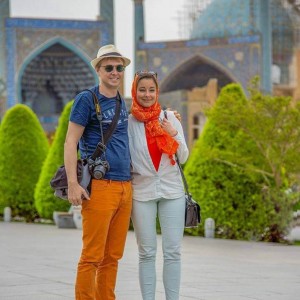 A question which may arise in any traveler's mind is whether the destination and target country s/he want to visit is safe enough? Iran is considered as one of the safest countries in the world. The tourists who travel to Iran will definitely recognize Iran as a safe country. Despite what their media have told them, Iran tourists can feel the peacefulness and safety of Iran. Although there are some limitations and differences comparing to the tourists' origin countries, Iran is a safe country for traveling. Indeed, many Iran travelers have described it as a safe and secure place. Although Iran is located in the Middle East and there is war all around this country, it is safe.
It is a fact that Iran enjoys a calm atmosphere. You can see Iranian people live in tranquillity; do their job in calmness; enjoy the recreational activities; and live their life happily.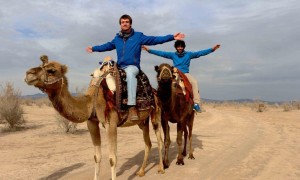 Courtesy and hospitality is part of Iranian culture. Iranian people treated so warmly and friendly with those traveling Iran. The Iran tourists can hitchhike, use restaurants and coffees, stay in hotels, eco-lodges, local accommodations and even homes of strangers, etc. safely. Even the woman travelers can easily travel to Iran alone.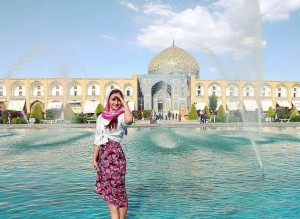 If you are interested in Iran tours, you can read the report of those tourists traveling Iran. In one of the case, a tourist who traveled to Iran scored different items. Among them only driving skills got a low score. In fact, the biggest problem in Iran may be driving and crossing the street since Iranian driving is a little unpredictable. It should be mentioned that, however, it is not an issue to be worry about. In most cities the drivers are careful.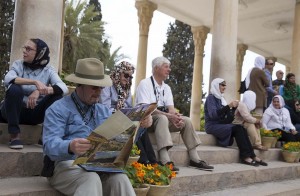 If you are worry about the safety of traveling to Iran, they can ask a local Iranian travel agency to provide you a tour. Persian Travel agencies can provide best services such as tour guide, driver, private vehicles, all transportation, accommodations, etc.
Iranian governments are also trying to improve the condition for traveling to Iran in 2018 and succeeding years. They have planned to provide best facilities for improving tourism, especially Iran rural tourism, Iran Eco-Tourism, Iran Health Tourism, etc.
Do not miss travel to Iran. Iran Sun World, an Iranian Travel Agency, provide you best services and memories and wish you good moments in Iran.