Alamut Castle and its Glory at Night
Alamut, a mountain fortress located near Rudbar, Iran, developed as a tourist destination due to its historical significance. It traced back to the Justanid ruler. Alamut Castle was built into the rock in 9th century. Alamut Castle is still under excavation. The following picture is a fictional image of Alamut Castle.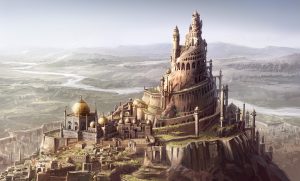 This glorious castles (2160 m) was among the most epic landscapes in Iran. Alamut Castles had a library which was unique. Tusi, the world's greatest astronomer of the time discovered its sky in 13th century. Alamut is still as starry as those time. A meteor's streak and the arc of the Milky Way hang over it.
It should be mentioned that only minor ruins remains. Anyway, if you are interested to visit this picturesque and perfect valley, castle, and landscape, stargaze and look at the night sky, it is possible to use a mixture of public transportation easily. This hospitable mountain call you with its beauty.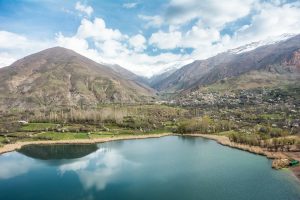 Iran Sun World, as an Iranian Tour Operator, Welcomes Travelers to Enjoy Iran Natures, Iran Eco-Tours, Iran Architectures, Iran Historical Places, Iran Sports, etc.
Travel to Iran by Iran Sun World, an Iranian Tour Agent.