Shahdad, City of dwarfs
The city of dwarfs which brings to mind the image of little people or Lilliputs is one of the most amazing places in central Iran. Some have thought that Gulliver and little people was just a story; however, you can visit the city of dwarfs and the home of little people somewhere in Iran.
Makhunik is the name of a village near Shahdad, located in Kerman Province, Iran. Although there is not a written document about the history of this village, the evidence has shown that the people were initially ranchers settled in the Makhunik region. The presence of old rock paintings found near the Makhunik aqueduct is also a testimony to the age of residence there. After finding a tiny mummified body in August 2005, it comes to the mind that this place might be the city of little people. A history of 5,000 years was estimated for the living of dwarfs in this region. "nobody thought an ancient civilization could exist in this desert until 1946", Iran daily reported.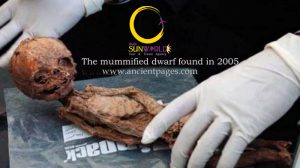 The scientific investigations and excavations conducted by a group of archaeologists led to the discovery of prehistoric civilizations. It seems that the cemeteries belonged to the 2nd and 3rd millennium BC. The unearthed potteries, relics and other equipment along with the unique and strange architecture of the houses and village all is evidence of an ancient civilization and people who were hardly taller than one meter. According to excavations, this place contained some sub-districts in which farmers, craftsmen, and even jewelers lived.
The surveys have indicated that the dwarfs covered their homes' doors with mud and abandoned the area due to a drought 5,000 years ago and never returned.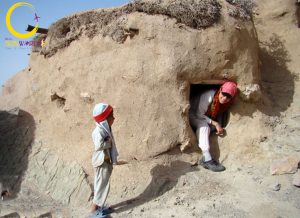 This ancient site, the city of Makhunik, which is one of the seven interesting and strange villages of the world is now a tourist attraction. Visit this Lilliput Village by Iran Sun World.
Sun World, as an Iranian Tour Operator, Welcomes Travelers to Enjoy Iran Natures, Iran Eco-Tours, Iran Architectures, Iran Historical Places, Iran Sports, etc.
Travel to Iran by Iran Sun World, a Tour Agent.