Dezful, a City Since Dawn of History
Located in south-western Iran, Dezful, enjoying an area of 4762 km2, is the capital of Dezful County, Khuzestan Province, Iran. Based on the 2016 census, its population was over half a million people. Dezful has a hot semi-arid climate, with extremely hot summers and mild winters. This city falls into three categories of mountainous, foothills and plains regions. This ancient city dates back to 8000 years BC. After exploring this area, Ms. Helen Cantor, a member of the excavation and archaeology team, called this ancient city, "a city since dawn of history".
Dezful Tourist Attractions
The historical context of Dezful was formed along the Dez River. It is full of tourism and investment opportunities. This city has a lot to visit. The followings are some of its tourist attractions.
Dezful Sassanid Bridge
Founded in 263 AD, this historical bridge connects the western and eastern part of Dezful city. This 1800 years old bridge still stands. The design, ordered by Shapoor I, goes back to the Sassanid dynasty; however, the foundation was built during the Elamite era. It is also considered as one of the premier historical attractions of the region. Since 2010 and due to its historical value, motor vehicles are no longer permitted to use this bridge.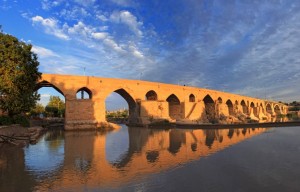 Old Water Mills
Dezful historical mills are located on three parts of Dez River. The first water mill was built in the Sassanid era. Some of the watermills are under the old bridge, some others are under the new bridge and some are in the Ali Kolah area. At the moment, only 20 mills remain. Watermills are really precious monuments and are registered in the list of Iran's national monuments.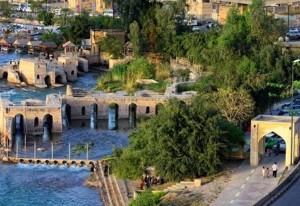 Dez River
The Dez, a 400 km long river, enters Dezful city and after passing through the city, it exists from the south and falls into Karun River. Along this river, there are many beach resorts offering water sports and fishing.
Shahyun Lake
Shahyun Lake, one of the most beautiful lakes of Iran, is located in the northwest of Dezful, formed behind Shadab Castle and Dez Dam. The region is considered a tourist attraction due to its abundant freshwater, natural islands, and beautiful landscapes.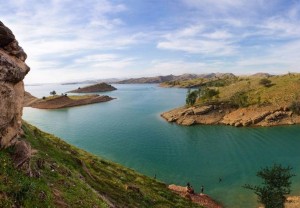 Shevi Waterfall
Shevi waterfall, with 70 m wide and 85 m high, is considered as the largest waterfall in the Middle East and the World's largest fountain waterfall. It is located in Zagros Mountains. It is registered as one of the national monuments in the Iran Heritage List.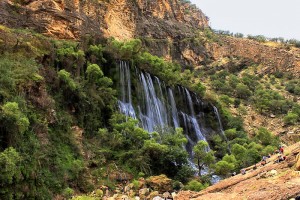 Dezful Souvenirs
Dezful has great souvenirs. Sesame bread, halva ghobeyt, walnut halva, sugar halva, diamond sesame, sesame sugar, local cookies, pudding, and Ceylon are among the most favorite sweets. In addition to edible souvenirs, woven wicker products such as kapoo (woven by palm leaves and kertek; its design derived from brickwork of Dezful traditional homes), tap, maker, broom, tabagh are famous.
Iran Sun World, as an Iranian Tour Operator, Welcomes Travelers to Enjoy Iran Nature Tours, Iran Eco-Tours, Iran Architecture Tours, Iran Historical Tours, Iran Sports tours, Iran Health Tours, etc.
Travel to Iran by Iran Sun World, an Iranian Tour and Travel Agency.