The Most Famous Iranian Foods
In the world of traditional Persian cuisine and recipes, some are really prominent. From the far east to west, people from all over the world, like Kebab (Koubideh and Barg), Dizi, different stews, and different types of rice.
Dizi or Abgoosht is one of the most favorite foods. It is the most internationally known Iranian dish. It is usually made with lamb, white beans, chickpeas, onions, potatoes, tomatoes, etc. these ingredients are combined and cooked. The broth and the solid should be separated. The solid parts are mashed and some bread is minced into the broth to eat.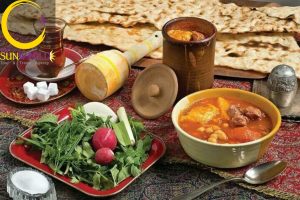 Kebab, or minced meat kebab, is one of the traditional foods which Iranians like a lot. It is made with mutton, ground lamb or beef. It is grilled on a traditional barbecue like an object and hot coals. It is usually eaten with rice. Iranians are masters in preparing different rice and different types of Kebab.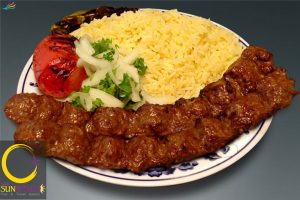 Another traditional Persian food is Kaleh Pache, Sheep's head and hooves. It is usually eaten for breakfast. The tongue, the flesh of the face, the brain, and the hooves are the delicious parts of Kaleh Pache.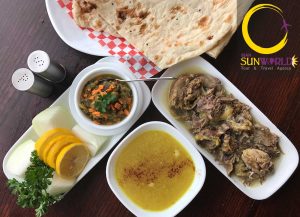 Ghormeh Sabzi, a Persian herb stew, is a popular dish in Iran. This food dates back to 2000 years ago. It is also considered as the national dish of Persia. It mainly consists of parsley, leeks, green and red onions, coriander, kidney beans, black lime, lamb or beef, etc.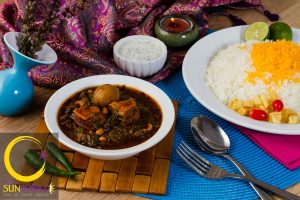 Shole Zard or Saffron Pudding is a traditional dish and a sweet dessert made from rice, sugar, saffron and rose water. It is usually made for Nazri.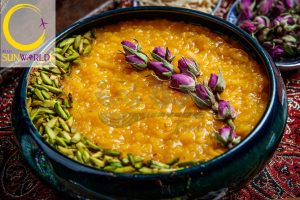 Click here to see more images of common Persian foods and drinks.
Sun World Tour & Travel Agency invites you to the land of history and mystery. Visit Iran and enjoy Iranian foods with our packages or Book an Iran Food Tour to learn more about Persian Cuisine.