Iran Public Transportation
Beautiful Iran has a long paved road, train and airplane systems. The vast system of road link Iran's villages, towns and cities. Getting around the cities and between cities is almost cheap and easy in Iran. If you are a backpacker and you want a low-cost trip, you can use Iran public transportation to reduce the cost of travel. In this article, you will become acquainted with Iran Public Transportation System.
Taxis
You can see taxis almost in all cities of Iran. Taxis are more expensive than buses, mini-buses, metros. You can have taxis privately as a taxicab or you can ask for a shared or shuttle one. If you want a shared taxi, you soon understand that the taxis usually take up to four passengers, one in the front passenger seat and three in the back. However, sometimes they may take up to five persons; it means two people in the front passenger seat and three in the back. Most taxis in Iran are yellow in color; however, you can find some taxis white and green with a strip on them. They are mostly of Peykan, Prides and Samands types. They will stop in the taxi stations or everywhere a passenger stops. The fares change city to city. For example, Tehran as the Capital is the most expensive. The fare also changes based on the distance. It is better to pay for fare in Rials. However, the driver accepts Dollars or Euro too. The most luxury taxis are used in international airports.

The taxis have defined routes among main streets, plazas, squares, shopping malls, etc. However, if you want to reach a special place you should ask for a taxicab. It costs more than a shared one because you have to pay as four passengers. However, it conveys passengers between locations of their choice. If you want a shared Taxi you need to wait till the taxi is full, otherwise, you need to inform the driver that you will pay for the rest.
Private Taxis
There are also some private taxis you can call and ask for one to customize your route. This service is relatively more expensive than a shared taxi. The most important kinds of private taxis include Agency Taxis, Snapp, Tap30, Wireless Taxis (133), and Women's Taxi Company (1821).
Agency taxis, usually called "phone taxi", can be ordered by phone. If, for example, you are in a hotel, you can ask the reception to arrange a taxi for you. This kind is the most expensive one among private taxis. However, you can get a better car and complain if anything goes wrong.
Snapp and Tap30 are working through their special apps. You should install the app on your mobile phone. Open the app and just specify the location you are and the one you want. The price is set beforehand. If you want this, press the acceptance key. The nearest driver will be searched. The driver will call and coordinate. You can pay online or in cash.
For getting Wireless Taxis (133), and Women's Taxi Company (1821) you can call the numbers in parentheses. The centers will connect you to the nearest driver to pick you up at your favorite locations. You can pay in cash.
Women's Taxi Company (1821) includes green taxis driven by female drivers. It is appropriate for female passengers. However, you cannot find it in all the cities of Iran.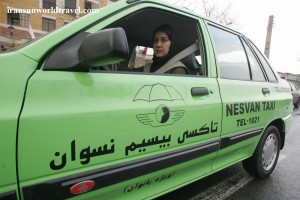 Bus and Minibus
You can find bus and minibus services almost in all cities of Iran. They are used in and between cities. They are also the cheapest kinds of transportation. Local buses are mostly crowded. They serve passengers in the main streets. Bus numbers and destinations are marked in Persian. However, do not worry! You can ask people in the street to help you. In some cities such as Tehran and Shiraz, the passenger should use an electronic travel card. However, you can pay in cash since you have no card. It cost just a few cents. The women usually seat on the back and the men seat on the front.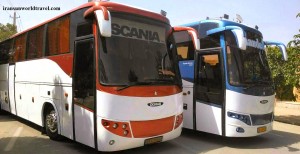 The cities of Iran are connected with roads and on all roads, you can see buses and mini-buses transferring passengers. For using the buses you can reserve or buy the tickets through an Iranian travel agency or authentic websites. You can also refer to the terminals directly and buy the ticket there.
Mini-buses are used for shorter distances. They usually link towns to the surrounding villages.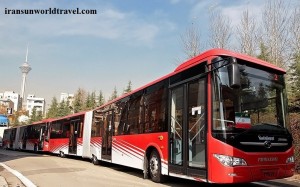 Trains
Traveling by train is usually cheap. However, you cannot, unfortunately, find the railway all around Iran. The first Iranian train was built in the 1930s. It connects the Caspian Sea to the Persian Gulf, from the north of Iran to the south. After years, the line between other cities of Iran such as Tehran–Mashhad, Tehran–Tabriz, and Isfahan–Shiraz was also built. However, in all cities, you cannot find stations.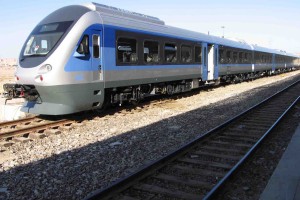 Train tickets can be bought through Iranian travel agencies and authentic websites. It is recommended to book the tickets before your travel because near the tour you may not find tickets, especially on crowded routes.
Metro
The first city of Iran which enjoy the metro was Tehran. It covers most parts of the city. Shiraz and Isfahan also have one line. Mashhad and Tabriz also enjoy this mode of transfer. Metro's ticket is reasonable. If it can be built in all cities and all directions, the tourists can travel more easily at a low price.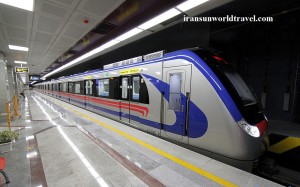 Airplane
Most cities in Iran enjoy airports. Based on 2017 statistics, the busiest Iran Airports include Imam Khomeini International Airport and Merabad International Airport located in Tehran, Shiraz International Airport located in Shiraz, Mashhad International Airport located in Mashhad, and Ahwaz International Airport located in Ahwaz. Other airports are in a lower rank. For more information about Iran airplanes and airports click HERE.