Zandiyeh Complex
One of the most elegant architectures of the Zand dynasty is Zandieh Complex located in Shiraz, as the capital of this dynasty. Zandieh Complex consists of Arg-Karim Khan, Vakil Bath, Vakil Mosque, Vakil Bazaar. They were named after Karim Khan, the founder of the Zand dynasty who ruled from 1751 to 1779 and served as his living quarters.

Arg
This large and lofty rectangular fortress with its approximately 14-m high circular towers was built in the early of the Zand period in an area of 4000 m2. The citadel consisting of four high walls (about 12 m) is the combination of both military and residential architecture as it serves as Karim Khan's military center and home. This citadel was used as a prison at times and now it is a museum. It is famous for its design, beautiful courtyard, the interesting tile work, etc.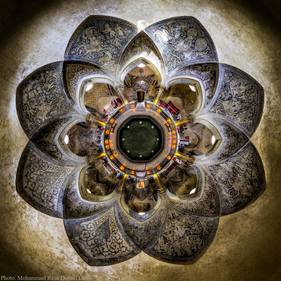 Vakil Bath
As an old public bath, Vakil Bath is located in the west of the Vakil Mosque. It also served as a place for social activities. This can be considered as a unique bath due to its symmetrical architecture. The paintings on the walls and ceilings are of the best kind. The light comes through small windows embodied in the ceiling.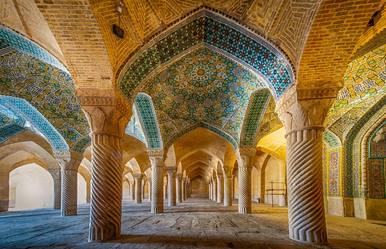 Vakil Mosque
This mosque, built between 1751 and 1773, covers an area of 8,660 m2. It has two iwans in northern and southern sides which are decorated with beautiful Shiraz's haft rangi tiles showing Iranian art. Its shabestan or prayer hall consists of 48 monolithic pillars with an area of 2,700 m2.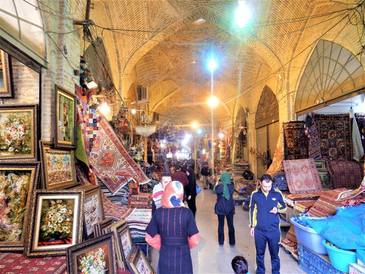 Vakil Bazaar
Vakil bazaar, with its cruciform structure, is built in the 11th century as part of a plan to make Shiraz into a prominent trading center for tourists and merchants as well as locals. You can find anything from rugs and antiques to Persian sweets there. Due to its gorgeous vaulted brick ceiling (that regulates its temperature in different seasons), it is considered one of the most beautiful bazaars in Iran.
Iran Sun World, as an Iranian Tour Operator, Welcomes Travelers to Enjoy Iran Natures, Iran Eco-Tours, Iran Architectures, Iran Historical Places, Iran Sports, etc.
Travel to Iran by Iran Sun World, an Iranian Tour Agent.