Developing Rural Tourism
Today tourism is one of the most important industry in the world which can protect ecosystems, increase cultural sensitivity and create social awareness as well as improving economy. In recent years, developing rural tourism attracts a lot of attention to invite those interested in visiting the rural areas and understanding the lifestyle to visit it and most importantly to stop rural-urban migration. In fact, the rural industry can be considered as a replacement source of income in the non-agricultural sector.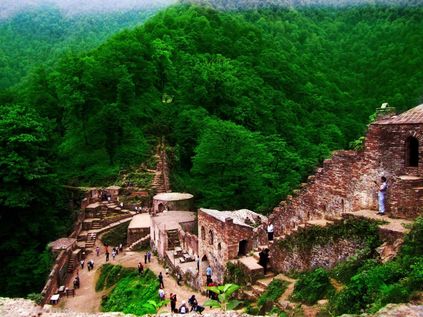 Villages' natural attractions (e.g. deserts, mountains, hot springs, forests, etc.) and also farm-based attractions (e.g. aqueducts, dams, old mills, methods for planting, growing and harvesting, various plants, handicrafts, rural structures, customs, and lifestyle) is the basis for the development of rural industry.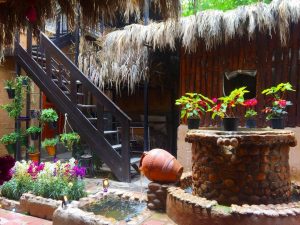 Iran has 31 provinces in each there are 5 to 15 villages as tourism areas due to their unique natural and historical attractions. However, according to the last reports issued in 2017 by the vice president for rural development and deprived areas, Iranian authorities will draw up plans for those villages having potentials. Seyyed Abolfazl Razavi claimed that the government has identified more than 5,000 villages whose tourism industry could be developed based on their rich history or their unique crafts and arts.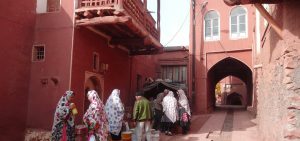 Abyaneh in Isfahan; Kandovan in West Azerbaijan; Dizin in Alborz; Sepidan, Qalat, and Margon in Fars; and Rudkhan in Gilan are among Persian villages which are famous because of their unique landscapes and architectures. They can attract a lot of tourists each year.
However, selecting some special areas for rural tourism, investing, attracting and encouraging investors, and more importantly, planning and management need efforts and having suitable and comprehensive strategies and programs.
Sun World, as an Iranian Tour Operator, Welcomes Travelers to enjoy Iran Beautiful Rural Districts.
Travel to Iran by Iran Sun World.