Hotu Cave, the Gold Mine of Anthropologists
Hotu Cave is located in Toroujen near Behshahr, Mazandaran Province, Iran. Hotu Cave is a historic cave, in which some important ancient antiquities were found. Hotu Cave is on the slopes of Mount Alborz, near Kamarband Caves. The Hotu has two entries at two different heights and a ventilation hole in the ceiling.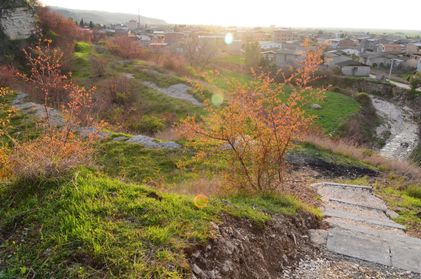 Hotu Cave is known worldwide for discovering human skeletons dating back about ten thousand years. Well known as Hotu Man the skeletons are a man, a woman, and a girl. The following picture is a crania excavated by the Penn Museum in the 1950s from the Hotu Cave. The importance of the cave is due to the discovered works; they are so expensive and rich that the cave is mentioned as the gold mine of anthropologists.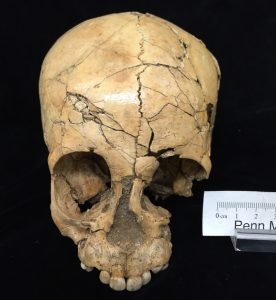 The skulls of the skeletons found in Hotu Cave differ from the skeletons of the Neanderthal man and the people of the Pilot Down who lived at the same time; they are largely similar to today's human skulls. However, their skulls are smaller and their teeth are bigger which goes back to the herbivores of humans. Scientists have found skulls related to the first generation of human beings that are almost entirely healthy.
What has been discovered at Hotu Cave include the signs of the Ice Age, the Iron Age, the Neolithic, and the Paleolithic. The existence of animal bones, plant seeds, pottery, and flint stones indicates the domestication of animals, the beginning of the agricultural period, the use of fire and bake pottery in the area the Hotu Cave is located. The results of archaeology show that the inhabitants of these places were familiar with knitting and domestication of pigs and goats. They used flint and stone blades to hunt animals.
The Cultural Heritage and Tourism Organization opened a museum at the site. Visitors can see what archaeologists have brought out of the soil.
Travel by Iran Sun World Agency to visit beautiful historical Hotu Cave.
Sun World, as an Iranian Tour Operator, Welcomes Travelers to Enjoy Iran Natures, Iran Eco-Tours, Iran Architectures, Iran Historical Places, Iran Sports, etc.
Travel to Iran by Iran Sun World, an Iranian Tour Agent.