Persian Famous Souvenirs
Due to its old civilization and rich culture, Iran has a lot of art, crafts and goods. In fact, Iranian souvenirs or Persian souvenirs vary from handicrafts and cloths to food and drink. The most famous Iranian souvenirs includes carpet, Saffron, pottery and ceramics, khatam, pistachio, etc.
Persian Carpet
Iranian carpets, either handmade or factory ones, are among favorite Persian souvenirs which are mostly woven from herds of sheep and goats, cotton, wool and silk. The high quality of materials used and the different design and colors has made this product as the best known cultural experts. The carpets usually named after the place they are made (e.g. Kerman, Tabriz, Kashan etc.) or after the ethnic groups (e.g. Ghashghais). More information about Persian carpets can be obtained in Iran Carpet Museum, Tehran, Iran.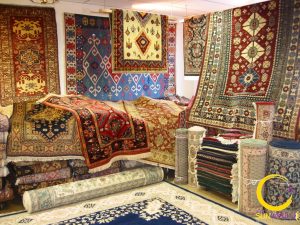 Pottery
The history of Persian pottery goes back to early Neolithic Age. It has a long and brilliant history. The excavations and archaeological research show that there were four parts for pottery manufacturing consists of west of Zagrous Mountains, south of Caspian Sea, Azarbaijan province, and kerman and Baluchestan regions.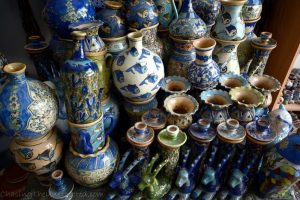 khatam
Khatam, as a native Iranian art, is the art of decorating wooden surfaces using wood, bone and metal goes back to 17th century. It can be applied in different goods contain boxes, furniture, mirrors, etc. This ancient technique of inlaying has a highly elaborate process.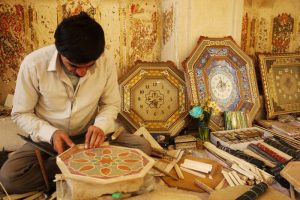 Saffron
Saffron which is also considered as a medical plant is mostly cultivated in Mashhad, Iran. It is also called the "red gold". Saffron, derived from the flower of Crocus Sativus, is used mostly in cooking as a coloring agent. It can bring happiness and it is also anti-depressant.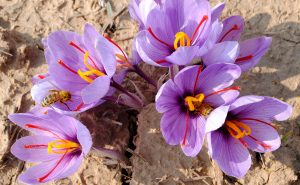 Persian Pistachio
This nut known as "green gold" among Persian come from the Middle East, Persia, Syria, Turkey and Greece. This commodity has a special place in economy. Since it is a part of Iranian culture, it can be found in every household.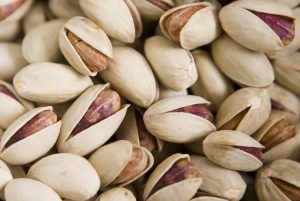 Sun World, as an Expert Iranian Tour Operator, Welcomes Travelers to Enjoy Iran Natures, Iran Eco-Tours, Iran Architectures, Iran Historical Places, Iran Sports, etc.
Travel to Iran by Iran Sun World, an Iranian Travel Agency.