Kish, a Fantastic Island of Iran
Kish, a resort island in south of Iran, is a free trade zone. It is a beautiful island, with attractive tourist attractions, numerous malls and shopping centers which attracts 1.8 million visitors per year. This small island, however, plays an important role in economic. The boulevards with wide palms are full of top-end and expensive cars, including luxury American models. The streets are surrounded by modern buildings, shopping centers and hotels. There are about 40 hotels and malls serving visitors and tourists. "The Greek Ship", "Kariz Underground City" (an ancient underground aqueduct), "Kish Diving Centre", "Kish Park", "Harireh" (an ancient city), "Green Tree Complex", along with its beautiful beaches are among the best places worth visiting.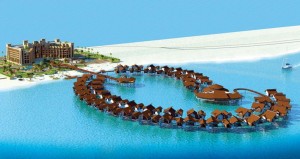 Kish Greek Ship
The Kish Greek Ship is the remains of a cargo ship which was formally known as the Khoula F. This steamship was built in Scotland in 1943 by the British shipyard of William Hamilton and Company. It was known as Empire Trumpet. This ship beached on the southwest coast of Kish island since 1960's, sailed all over the world during her operating life. Her final owners were Greek and that is why the ship known by this name today though she passed through a series of British and Iranian owners and various names. In 1966, the Greek Ship ran aground. Despite all efforts to drag the ship back out to the sea, this ship was forever stuck in place. Today, it is one of the tourist attractions of Kish.

Kish Kariz Underground City
The Persian people developed their hydraulic system called the Qanat years before the Roman developed their aqueduct. Qanat is a series of wells which are built along a gentle slope. Qanat was constructed to filter water toward arid areas. Kish Island own one of the best example of this ancient technology. In Kish , visitors and traveler have an opportunity to get familiar with the infrastructure of this amazing system. It dates back to 2,500 years ago. It first supplies the island drinking water. With an area of 10,000 square meters, this underground city welcomes all travelers to visit the largest coral collection directly.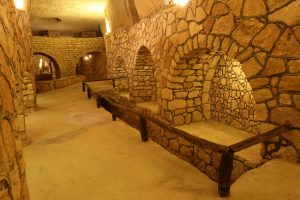 Kish Diving Center
Kish Diving Center was established in 1991. It is one of the best recreational center which attract a lot of visitors. In this center you can holds all PADI diving courses including diving in open water; diving in advanced open water; learning professional training courses; specialized diving PADI, etc.

Kish Park
Kish Park has an area of 70 hectares. It offers a face to face experience with a kingdom in which more than 75 kinds of birds can be seen. Surround by 22,000 palm trees, this park is located in the southern east of Kish Island. This park includes a dolphin park, bird garden, a butterfly garden, orchid garden and cactus garden, silkworm compound, artificial rain forest, volcanic mountain.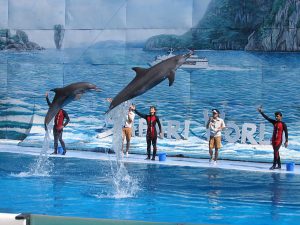 Kish Harireh
Harrireh, originally positioned next to a busy commercial ports, is the remains of a large house with underground water channel (Qanat), a public bath, and a mosque. The evidence containing artifacts founded during excavation shows that it was established around 1000 AD. It has an area of 120 hectares abandoned around 1600. The residents living in Harrireh made their lives through fishing and pearl diving.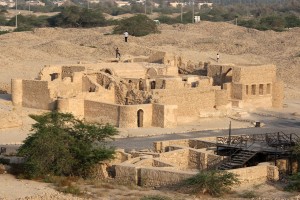 Investment in Kish
Kish Island is the third most visited vacation destination in southwest Asia. It is important to improve this island to become the first most visited destination in the region. To do this, there is a need for an investment. For this aim, Iranian investors are pouring money into this island to make its white sand beaches and coral reefs a major tourism destination. According to the planning, the number of international flights by Kish Air will become double. Health tourism also will be improved with top-end hospitals and excellent doctors. The goal is to reach 2.6 million tourists within 10 years.
Sun World, as an Iranian Tour Operator, Welcomes Travelers to Enjoy Iran Natures, Iran Eco-Tours, Iran Architectures, Iran Historical Places, Iran Sports, etc.
Travel to Iran by Iran Sun World, an Iranian Tour Agent.