Kandovan, the Extraordinary Ancient Rocky Village
Kandovan extraordinary ancient rocky village is located in Osku County, Tabriz, Iran. Kandovan (a plural form of Kando meaning a bee's hive) is a good symbol for manmade art. The cliff dwellings, still inhabited, excavated inside rocks.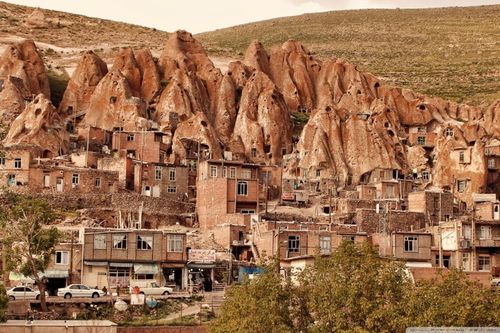 They formed by volcanic remains from strong eruptions. The ash and debris were shaped by natural forces into cone-shaped pillars. Kandovan village is similar to Cappadocia, Turkey. The cone form houses dated back to at least 700 years ago, first used as a refugee and a place of hiding. Afterward, the refugees (mostly from the Mongol army) decided to stay there and live in the caves. However, there are some documents showing the caves were inhabited from 3000 years ago.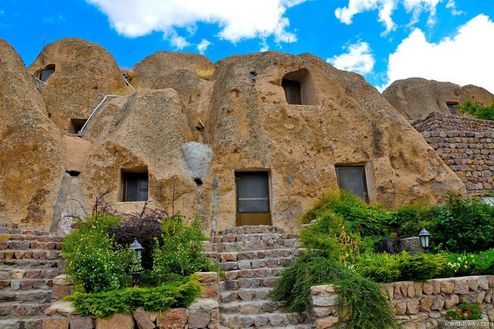 As you can see, the houses were built within the mountain in Kandovan. The material of the cone can function as walls and floors easily. They are also soft enough to allow shaping. This kind of architecture leads to saving energy since the rocks act as energy-efficient materials. Therefore, the buildings are cool during the summer and warm during the winter. Thus, they need minimal supplemental heating and cooling. The houses are usually two to four storeys in height.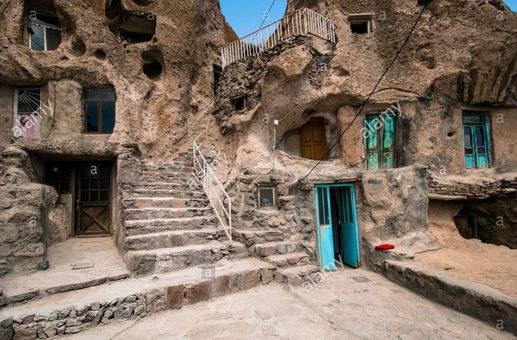 Kandovan, this real and alive village is located in a region with a fresh and clean climate and beautiful landscape. The Kandovan village may be strange but the people still live there.

The unparalleled, culturally unique Kandovan can be a good destination. Visit this mysterious thirteenth-century village and enjoy the scenic beauty by Iran Sun World Travel Agency.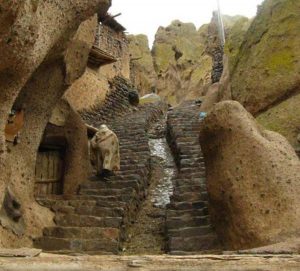 Sun World, as an Iranian Tour Operator, Welcomes Travelers to Enjoy Iran Natures, Iran Eco-Tours, Iran Architectures, Iran Historical Places, Iran Sports, etc.
Travel to Iran by Iran Sun World, an Iranian Tour Agent.