Iranian Garden, a Symbol of True Paradise
Architecture can be one of the sources to manifest the culture of a society. Sometimes even it is intertwined with it. It can be used as a tool to show the culture to the next generations and other nations. "Persian Garden" is one of the most important elements in Iranian architecture which is the symbol of paradise, a feeling for flowers, love, and passion. indeed, it is materializing the heaven on the earth. It is not only the geometric and shapes but the spirit of living in it which makes it a famous and unique design.
The history of Persian gardens dates back to 600 B. C. It is Said that for the first time the gardens manifested in the Achaemenid Empire. In fact, it was the manifestation of supreme concepts in universe division by Zoroastrian. They believe in four elements of fire, water, soil, and wind.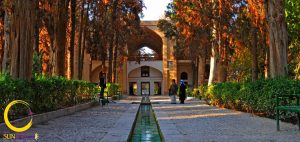 Structures of the Persian gardens can reveal the culture, art, and identity behind it. In spite of the differences among gardens throughout Iran, there are some similarities most of them follow. Most of the Persian gardens have a rectangular plan divided into some squares creating integrity and unity. These gardens are called "Char Bagh", the most famous gardens in Iran in which the pavilion is placed mostly in the center. It should be mentioned that the water axes define the plan of Char Bagh; the main ax guides the user from the entrance to the pavilion, and the second one, turquoise-tiled, is a water channel. The place of greeneries is also chosen exactly. However, the exact shapes of them depend upon the climate and geographical conditions of the sites. Iran is rich in having gardens. Among its gardens some are prominent. Eram Garden and Narenjestan-Ghavam located in Shiraz, Shahzaded-Mahan located in Kerman, Fin Garden located in Kashan.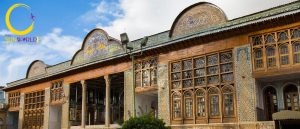 Visit Iranian beautiful gardens by Iran Sun World.