Masouleh, Iran Wonderful Village
Located in the Sardar-e Jangal District in Fuman County, Gilan Province, Iran, there is a beautiful village called Masouleh. It is approximately 60 km southwest of Rasht (the capital of Gilan Province). Masouleh is 1,050 m above sea level. It is closed to the southern coast of the Caspian Sea. This village was found in the 10th century AD. It was also called Masalar and Khortab. At the 2016 census, its population was 393 individuals from 147 families.

The weather in Masouleh is most of the time is humid and cold. This village enjoys a unique architecture. The buildings have been built into the mountain and are interconnected. Most buildings are two stories. A cold closet, barn and stable are located on the ground floor, and a small living room, big guest room, winter room, hall, WC and balcony are usually found on the upper floor. The yard of the building above is the roof of the building below.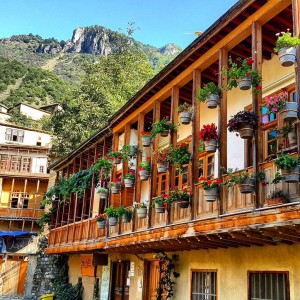 The materials used for building the houses include mud-bricks, stones, timber, and clay. The streets are also narrow. Due to this wonderful layout, no motor vehicle allows entering. The village is surrounded by beautiful meadows and forests such as Tosca, Walnut, Hazelnut and Pasturages and foggy mountains which can be observed from the village. The combination of such architecture with natural attractive landscapes like waterfalls, small rivers, and springs can be a national and international touristy center. It is visited by thousands of tourists every year.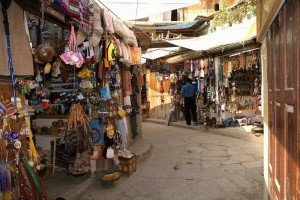 The surrounding mountains providing many opportunities for trekking, climbing and other activities. These mountains enjoy some mines such as iron, Quartz, zinc, and Galena. Its bazaar is open day and night. The travelers can find products such as Jajim (a carpet made of wool or cotton), kilim (rug made of goat's hair), Chamush (traditional shoes), clothes, silk scarves, knitted dolls, colorful handmade socks, knives, etc. there.
Travel to Iran to visit this beautiful and wonderful village. Iran Sun World, an Iran Tour Operator, can provide the best services for you.