15 Most Beautiful Places in Iran
Iran or Persia with an area of 1,648,195 square kilometers is a vast country in western Asia. Iran, the cradle of civilization, includes fantastic natural landscapes and sceneries as well as magnificent architecture and man-made ancient sites. In this article 15 of the most beautiful sceneries and natural wonders of Iran will be introduced.
This vast country has different climates. Due to it, Iran enjoys various sceneries and landscapes. We can divide the nature of Iran into three parts: Iran's northern wonders, Iran's central wonders, and Iran's southern wonders. Each part also enjoys its vernacular architecture.
Iran Northern Wonders
Northern Iran has a cool climate. Due to a large amount of rain and snow, the north of Iran has green forests, a lot of mountains, and beautiful landscapes.
Lake Urmia is the largest salt lake on Earth. The lake is named after Urmia, the capital of West Azerbaijan Province. With a surface area of almost 5,200 square kilometers and a maximum depth of 16 meters, this lake is located between East Azerbaijan and West Azerbaijan in the north-west of Iran. Lake Urmia is protected as a national park. It has 102 islands.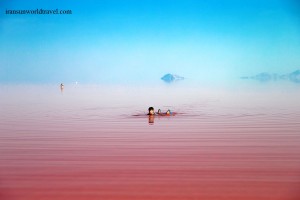 Badab-e Surt is a natural site 95 km south of Sari, the capital of Mazandaran Province, Iran. This site which has been created over thousands of years comprises a range of stepped travertine terrace formations. It has two mineral hot springs. Read more HERE.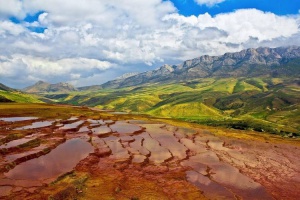 Lahijan Green Roof is a tourist attraction in Lahijan, Gilan Province, Iran. Due to its view of some important Lahijan attractions, it is called Lahijan Green Roof. For more info about this attraction visit HERE.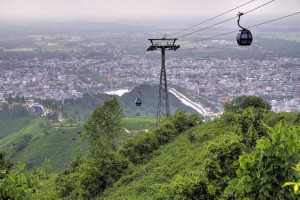 Asalem to Khalkhal Road located northwest Iran, it connects Khalkhal city in Ardabil Province to the Asalem village in Gilan Province. It is the dreamiest forest in Iran that attracts a lot of travelers each year.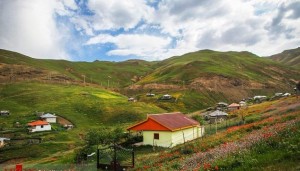 Anzali Lagoon is a coastal lagoon located near the Caspian Sea, the largest lake in the world. This 15,000 hectares lagoon is a suitable place for birdwatching. It is also the best place for growing "nelumbium capsicum". It is the main breeding source of the fish especially Sturgeon and Bony fish of the Caspian Sea.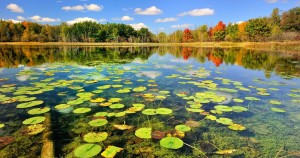 Abr Jungle is one of the oldest and most beautiful jungles in Iran with some rare plants and animals located in Semnan, Semnan Province, Iran. This old jungle is considered as the oldest living creature in the world. Read more about this 35,000 hectares jungle HERE.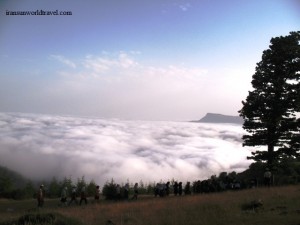 Heyran Mountain Pass, with a length of 35 kilometers, displays a unique landscape of nature that is unique in Iran. Heyran is a beautiful village located 30 km from Astara County, Gilan Province, Iran. Read more about Heyran Mountain Pass HERE.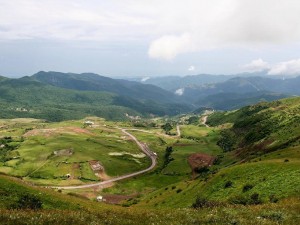 Hotu Cave is located in Toroujen near Behshahr, Mazandaran Province. This historical cave, in which some important ancient antiquities were found, is on the slopes of Mount Alborz. Hotu Cave is known worldwide for discovering human skeletons dating back about ten thousand years. Read more about this beautiful cave HERE.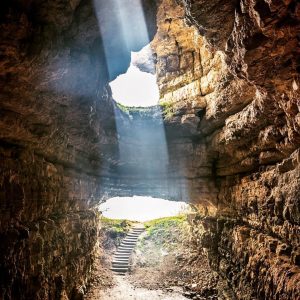 Ali Sadr Cave located near Hamedan, Hamedan Province, Iran is considered the world's largest water cave. Travelers can enjoy tours of this cave by sitting in boats and watch the views. A German/British expedition surveyed the cave in 2001 and estimated it to be 11 kilometers long.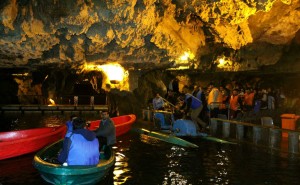 Iran Central Wonders
Lut Desert with an area of 80,000 km is located among Kerman, South Khorasan, and Sistan and Baluchestan Provinces. This desert takes up about 5% of Iran country's lands. It is considered as one of the driest deserts in the world. Reade more information about this desert HERE.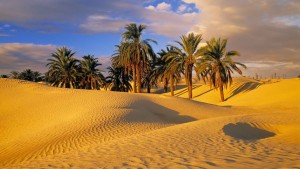 Iran Southern Wonders
Reqez Canyon is one of the best places for those seeking adventure tours. Locating near Darab County, Fars Province, this canyon enjoys 64 waterfalls with different heights. Read more about Reqez Canyon HERE.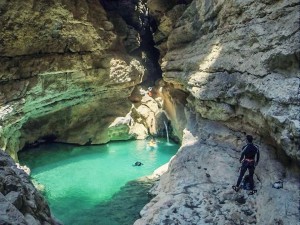 Pink Lake is located in the margin of the Lipar seasonal wetland, Chabahar, Sistan Balouchestan Province, Iran. This 10 hectares lake is located between two mountains. It seems pink due to its type of soil. This area is a place for a variety of birds and due to its good accessibility to coastal roads, it can attract a great number of travelers every day. It is a suitable place for bird-watching.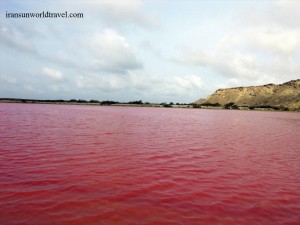 Martian Mountains are located 50 kilometers from Chabahar, Sistan Baluchestan, Iran. They are a set of unusual looking rocks where you feel you are on Mars. It is a good place for those who are interested in natural Earth occurrences.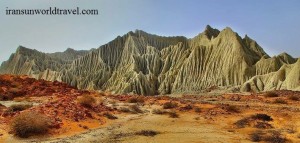 Hara Forest or the Mangrove Forest is located in beautiful Qeshm Island, Hormozgan Province, Iran. This forest is an important ecological resource and covers an area of approximately 20 km by 20 km. In Hara Protected Area the commercial use is restricted to fishing and boat trips. It is a biosphere reserve. The trees, which are salt-water plants, have three to eight meters in height. The jungle is a major habitat for birds such as eagles, flamingos, pelicans, and herons; fish; reptiles; turtles; snakes, etc.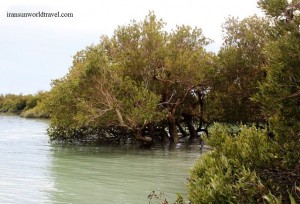 Stars Valley, a wonderful sightseeing place, is a valley located in Qeshm, Hormozgan Province, Iran. It is a series of majestic gorges and canyons formed over centuries by erosion. It is a suitable place for eco-tourists and nature-lovers. Some believe that the main reason for this kind of stone shape is because a star fell into the valley.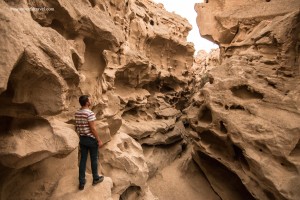 Click Here to see more images of wondering, amazing or strange places in Iran. This is a collection of Must-see Places in Iran that you shouldn't miss to visit them.
Iran as a hot tourist destination welcomes you. Travel to Iran and enjoy all the beauties of this amazing country. Iran Sun World provides tourists all kinds of services and tours around Iran. Feel free to contact us and reserve a tour Here!