House of Shapouri, An Iranian-European Garden
Shapouri Mansion or House of Shapouri is a beautiful and unique building in Shiraz, the capital of Fars Province. This house is famous for its fantastic garden.
The House of Shapouri, dating back to the first Pahlavi era, is located on Anwari Avenue. It has a short distance from Zandieh Complex. This magnificent mansion has one of the most beautiful gardens in Shiraz which is worth visiting.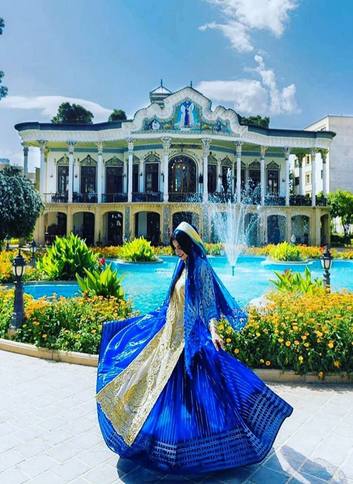 Shapouri mansion belonged to "Abdul Sahib Shapouri", one of the most famous merchants of Shiraz. The family lived in this mansion till the early 1990s. After that, the building was abandoned for years. The Fars Cultural Heritage and Tourism Organization bought this luxurious mansion in 1999. This monument was registered in the Iran National Heritage List in 2000.
Its picturesque mansion has a trace overlooking the fountain where you can sit and enjoy a heaven-like garden, the exquisite pond with lots of flowers around it.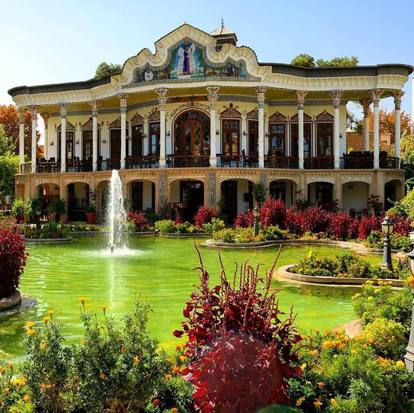 The Architecture of Shapouri House
The total area is about 4635 m2. The two-storey mansion has an area of 2840 m2. Architects believe that Shapouri mansion was constructed according to the Qajar era style. It is on the list of the first architectural structures that were designed based on a free approach to architecture. In fact, Shapouri mansion was designed based on a European-Iranian style.
The architecture of this magnificent building has unique features that are against other Iranian traditional architecture. First, the addition of a balcony to the building was not common in the Iranian architecture of the Qajar era, but the balcony was added to this building. Second, unlike many other buildings, each room had its own usage in Shapouri mansion. Third, its inner staircase is not seen in the architectural style of its contemporary buildings.  Forth, the Shapouri garden has symmetrical passages, but trees were planted asymmetrically. Fifth, the way to access the mansion is not through its main axis, but with 90 degrees of rotation, it is in the north of the mansion.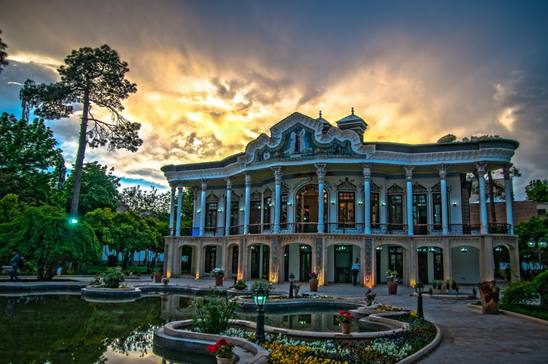 Furthermore, in the western part of the Shapouri mansion, enjoying a very beautiful view, there are some pillars made of gypsum. They were tiled with Achaemenid designs. There is also a beautiful pentagon pond in the center of the garden which provides a fantastic view and adds to the beauty of the garden.
In the garden, you can find various trees such as planes, pomegranate, cypress, fig, maple, dates, oranges, and flowers such as pelargonium and rose.
This mansion is used as a restaurant and café shop today. It is highly recommended to visit this fantastic mansion and garden. The restaurant may be expensive but the mansion is worth visiting.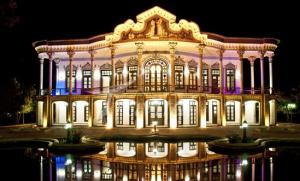 Iran Sun World as an Iranian travel agency can provide you best services with least prices. We offer you different tours around Iran. Follow us for more information about Iran and its tours.