Arg-e Bam, the Beauty of Desert
Bam which lies about 1.060 meters above sea level, is situated near Kerman, Iran, in a desert environment. It dates back to the Achaemenid era (6th to 4th centuries BC) and even beyond. However, its heyday was from seventh to eleventh centuries. It was known for the production of silk and cotton garments. Arg-e Bam (Bam Citadel) as a fortified medieval town is a good sample of Iranian vernacular architecture. It contained the governor's quarters and residential areas. The water was supplied by underground irrigation canals and qanats (aqueduct). Unfortunately, most parts were destroyed in an earthquake.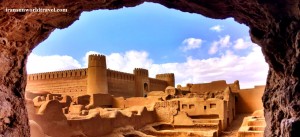 Bam Citadel is an outstanding example of an ancient trading settlement in Iran central plateau which was also a strategic location on the Silk Roads. In fact, Bam has connected the road to Central Asia in the east, Persian Gulf, in the south and Egypt in the west.
Arg-e Bam is considered as the largest collection of adobe structures in the world. This citadel is one of the oldest urban settlements in the world. The tallest mansion of Bam citadel is the five-floor king's building built on a natural rock. After Islam, two mosques and a zurkhaneh were also built there. In general, the citadel is located on a large rock, and there is a moat around it.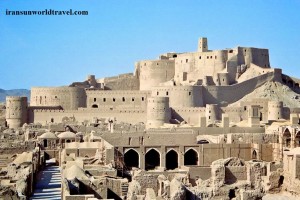 Arg-e Bam is protected since 1945, under Iranian National Legislation. It is also listed by UNESCO as part of World Heritage Sites. Unfortunately, more than half of the historical Bam citadel was destroyed by the earthquake in 2003. Afterward, a team of experts coordinated by the UNESCO Tehran Cluster Office and ICHHTO prepared a Comprehensive Management Plan to cover the World Heritage property. The new master plan prepared in 2004 to preserve the key features of Bam Citadel.
If you are interested in visiting Bam citadel, Iran Sun World as an Iranian Tour Operator can provide you cheap tours with the best services.