Abyaneh, a Diamond in the Heart of a Mountain
It is believed that Abyaneh dates back to thousand-and-five hundred years ago. This historical and the oldest village located in Iran attracts numerous native and foreign tourists each year. In this article, Abyaneh will be introduced to you.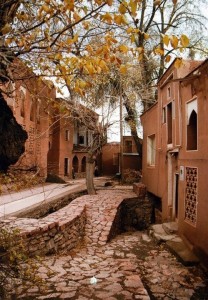 General Information
Abyaneh Village is located in Barzrud Rural District, Isfahan Province, Iran. At the 2016 census, its population was 301 in 147 families. It is located 40 km northwest of Natanz and 80 km southwest of Kashan in a valley. This fantastic village enjoys a moderate and dry climatic condition. In winter, it is raining and snowing. However, in the summer, there is usually no rain in the area.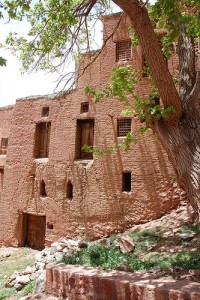 Abyaneh Living and Lifestyle
The people of Abyaneh emphasis on keeping their traditions and customs alive. When you reach Abyaneh, you can meet people in traditional clothes.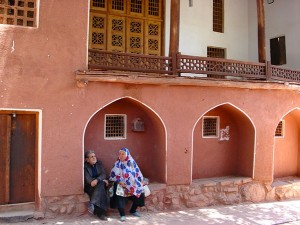 The men usually wear a robe, black baggy pants, felt hat, and giveh (a kind of soft and comfortable, hand woven-top shoe which is common in several parts of Iran).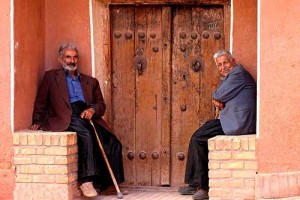 The women also wear a white scarf with colorful patterns, a long embroidered shirt in various designs and colors, and an under-knee skirt.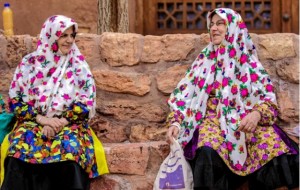 People's income is of agriculture, horticulture and animal husbandry, which are governed by traditional methods. Most women work with men in economic affairs. Wheat, barley, potatoes, and fruits such as apples, plums, pears, plum, almonds, and walnuts are produced in Abyaneh.
Abyaneh Architecture
Abyaneh is considered as one of the most exceptional villages in Iran due to its history, tradition, and architecture. The architecture is unique as if you can see a four-floor village. The buildings' façades are covered with red soil, whose mine is adjacent to the village.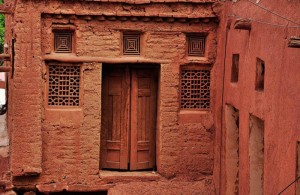 Most monuments in Abyaneh date back to the Sassanid, Seljuk, Safavid, and Qajar periods. Among the most important attractions of Abyaneh, the following can be mentioned:
Abyaneh Fire Temple is the oldest historical monument in Abyaneh. The fire temple of Abyaneh is an example of Zoroastrian temples built in mountainous communities.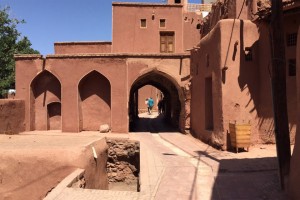 Abyaneh Mosques. There are about eleven mosques in this village. The oldest one is the Jameh Mosque, built in 466 AH, which has a wooden Menbar that enjoys Monabat, one of the Iranian hand-made arts.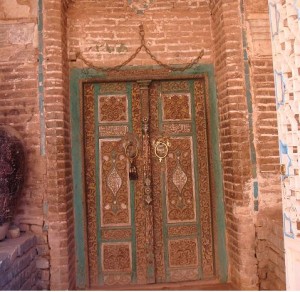 Abyaneh Castles are three. Haman Takht is located in the southwest of Abyaneh. This castle was built about 200 years ago. Herdeh is located in the northeast of the village and belongs to herded neighborhood. Paleh is located in the northwest of Abyaneh. These castles were constructed to protect people.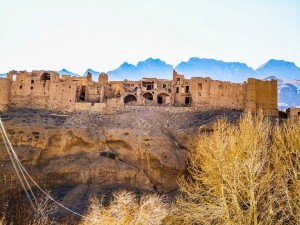 If you are interested to visit the traditional fantastic village of Abyaneh, follow Iran Sun World, and Iranian Travel Agency for our great suggestions and Iran tours.