Yalda, the Longest Night of the Year
While Christians are getting ready to celebrate Christmas, Iranian people are getting ready to celebrate one of their traditional festivals called Yalda. Yalda means "birth". Iranian people celebrate the winter solstice annually on December 21 which is the longest night of the year (the last night of autumn and the arrival of winter according to Persian calendar). They call this night "Yalda" or "Shab-e Chelleh".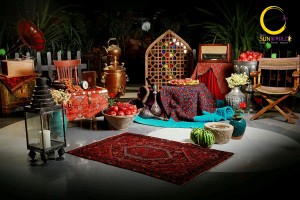 What is Yalda?
This ancient festival dates back to Zoroastrianism. It is also considered as the birth of Mithra, the goddess of light. Yalda is, therefore, the renewal of the sun, and the victory of light over darkness.
In Yalda night, this beautiful ancient celebration, Persian families and friends gather to celebrate; to eat, to drink and read Hafez's sonnets. Fruits especially watermelons and pomegranates and nuts are significant in Yalda's table.
Ancient Persians, Zoroastrians, believed that the longest night of the year is under the influence of evil forces and darkness. However, the day after this night belongs to Ahura Mazda, the Lord of Wisdom.
Yalda Night is also celebrated in some countries such as Turkmenistan, Uzbekistan, Afghanistan, and Tajikistan.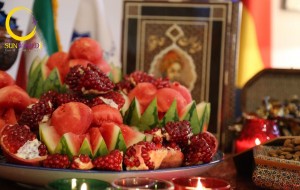 How Does Iranian Celebrate Yalda?
The Iranian people believed that they should stay awake in Yalda night to prevent any bad luck from happening. People share this night with their family, relatives, and friends. Iranian people usually go to grandparents' homes. They gather with loved ones and share their best moments, eat the last fruits from summer, drink, and read poems, especially Hafez's poem.
The fruits eaten mostly include persimmon, pomegranate, and watermelon. Pomegranate is the fixed and the most important part of Yalda night.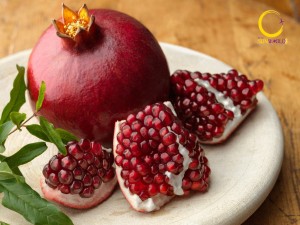 Hafez is one of the most important poets of Iran. You can find his book in almost every house. Iranian people usually close their eyes, make a wish, and open the book randomly. The first poem they see is the description of their wish, their life, and their future.
If you are interested in knowing more about Yalda, we suggest you follow Iran Sun World, an Iranian tour operator, to travel to the land of beauty and interesting traditions, Iran.