Isfahan, Half the World
Isfahan Travel Guide
Isfahan (also rendered as Esfahan, Ispahan, and Sepahan) is called "Nisfe Jahan" or "Half the World" because of its splendid and unmatched beauty against the rest of the world. In short, Isfahan is a Heavenly Paradise.
Isfahan, the capital of Isfahan Province, is one of the most visited cities in Iran. It has an area of about 231 km. At the 2016 census, the population of Isfahan was near 1,961,260. Indeed, this beautiful city is the third-largest city in Iran (after Tehran and Mashhad). The fantastic Isfahan enjoys a moderate climate.
In addition to all its natural and artificial beauties, Isfahan is located at a strategic point and it adds to the importance of the city. It connects two principal routs of north-south and east-west. Therefore, it is considered an important interjection having a great role in politics and the economy of the country.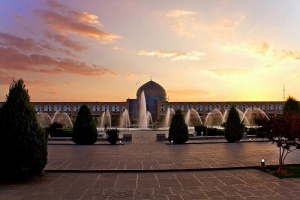 Isfahan has witnessed many peaks and valleys during its history. It has been ruled by fourteen different empires. However, this glorious city flourished under the Safavid dynasty such a way that Shah Abbas the Great transferred the capital to Isfahan. In fact, Isfahan was the capital of Persia in the 16th and 17th centuries. The attractions constructed during Safavid era has made the city one of the best one in the World. Indeed, Isfahan owns its present glory to that era. The fame of Isfahan mostly is due to the great architectures it enjoys; some of which are registered in UNESCO Heritage Sites.
Isfahan's Day
The first day of Azar as the third month of Autumn (based on Persian calendar) or November 22 has been called the Day of Isfahan. On this day some special programs are held. Furthermore, the image of an archer was selected as the symbol of Isfahan's Day. This image is the symbol of Sagittarius which is placed on the tiles above the frontispiece of the Qeysarieh Bazaar.
Isfahan's Sister Cities
The historic cities of the world usually sign a legal or social agreement in order to promote their cultural and commercial ties. Isfahan is also twin town or sister city with Xian (China), Kuala Lumpur (Malaysia), Freiburg (Germany), Florence (Italy), Iasi (Romania), Barcelona (Spain), Yerevan (Armenia), Kuwait (Kuwait), Havana (Cuba), Lahore (Pakistan), Saint Petersburg (Russia), Dakar (Senegal), and Baalbek (Lebanon).
Isfahan's Arts and Handicrafts
Isfahan is the world of art. It is called the city of Iranian traditional handicraft and arts. Indeed, Isfahan is a hub for folk arts and crafts such as metalwork, ceramics, miniature painting, Moarragh, painting and inlaid works (Khatam), minakari, kalamkari, and carpet weaving. Regarding this, Isfahan was designated as a member of the UNESCO Creative Cities Network in December 2015. Based on this network, Isfahan commits to promoting creativity and cultural industries to strengthen participation in cultural life in the field of crafts and folk arts.
Isfahan's Souvenirs
Isfahan is famous for its delicate handicrafts including carpet, khatam, kalamkari, minakari, metal working (qalamzani), and tile working bought by a lot of tourists and travelers as souvenirs each year.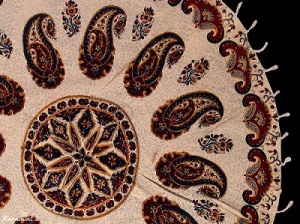 Moreover, Isfahan enjoys some delicious sweets such as Gaz, Poolaki, and Pashmak.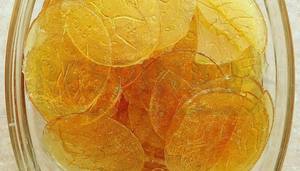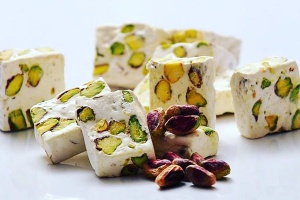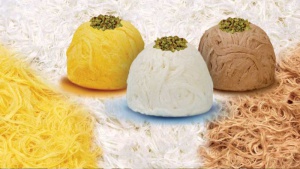 Isfahan's Architecture
Isfahan is an astonishing city with an amazing and impressive history and architecture. In the past, Isfahan was one of the largest cities in the world. Today, it is also called "Half the World" due to its splendid beauties especially its architectural sites.
Previously mentioned, Isfahan experienced its glory and witnessed significant growth and prosperity in the Safavid era when the brilliant art and architecture reached its high point and most important sites, enjoying great arts, were constructed. At this time, due to urban development, magnificent mosques were built near palaces among them Imam Mosque and Sheikh Lotfollah Mosque are prominent. Other constructions such as schools, bazaars, baths, residential buildings, and caravansaries were built around.
"Isfahani Style" was emerged in Safavid era and has developed during the 16th to the early 20th century under Safavid, Afsharid, Zand, and Qajar dynasties. In this style, unlike the complexity and strong geometry of "Azeri Style", the planes are mostly simple, square or rectangular. The façades are also plain. They all were decorated with fantastic seven-color tiles, and magnificent stucco decorations still preserved. Among Isfahan's attractions some are prominent and should be in your bucket list.
If you are interested in traveling to Isfahan and some other important cities of Iran, we offer you the following tours with the best services and qualities:
Persian Land of Mystery Tour (10 Days)
Persian Empire's Image (12 Days)
Cooking around Iran (13 Days)
Iran Holiday Tour Package (11 Days)
Or you can visit Isfahan, "Half the World" with this Budget Tour:
Persian Romance (8 Days)
 
Sun World, as an Iranian Tour Operator, Welcomes Travelers to Enjoy Iran Natures, Iran Eco-Tours, Iran Architectures, Iran Historical Places, Iran Sports, etc.